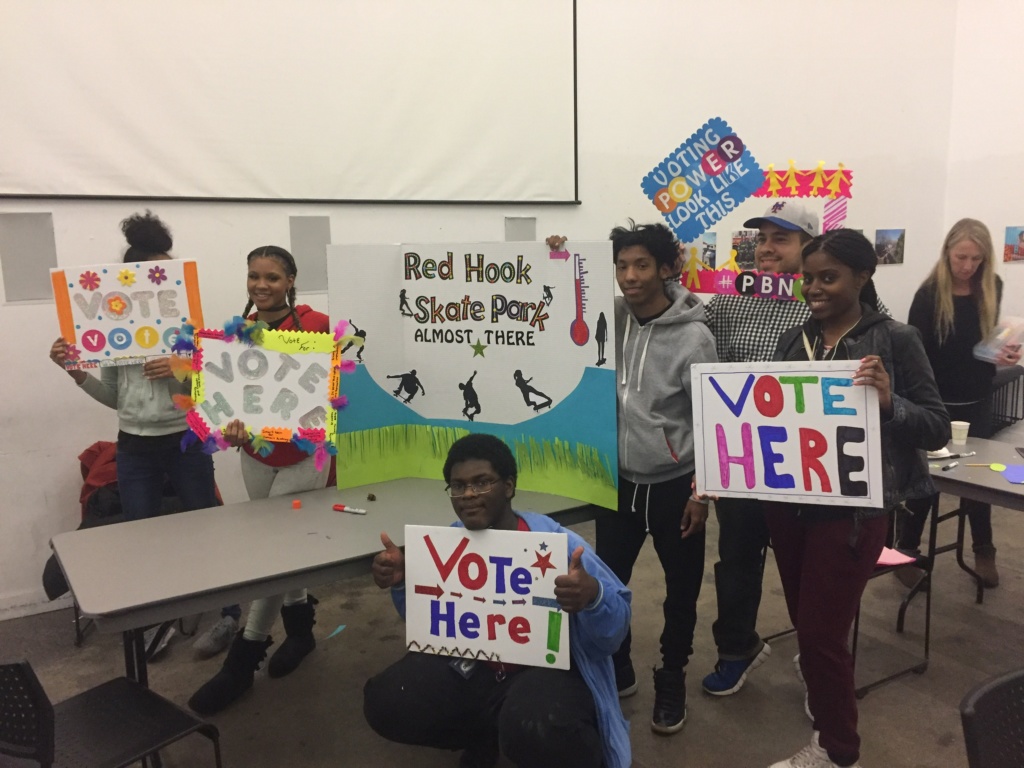 If you're looking for

Chicko

, he can most likely be found canvassing ideas, collecting votes, serving on an Advisory Committee, or educating community members – all for Participatory Budgeting in Red Hook, Brooklyn.
After moving to Red Hook from Miami three years ago,

Chicko

found himself coming to Red Hook Initiative (RHI) daily. As a high school student in RHI's Youth Leaders program,

Chicko

joined the Youth Organizers group and emerged as a leader of Participating Budgeting in his community. He felt empowered by the ability to spark and effect positive change in Red Hook, all the while working alongside District 38's Council Member Carlos Menchaca.
With support from RHI's staff,

Chicko

recently earned his high school diploma, and assumed a new role as Co-Facilitator for the RHI Youth Organizers, a group of 10 high school youth leading the PB process in Red Hook. He sees himself beginning college in the fall with the goal of majoring in psychology.
Chicko

views himself as an, "expert on Participatory Budgeting." Even though RHI collected more votes than any other site in Red Hook last year,

Chicko

and his group ambitiously want to increase this year's goal to 850.
Hear from

Chicko

and his fellow Youth Organizers and find out if they reached their goal at the Particiaptory Budgeting Project's NYC PBParty Benefit on

April 20th

,

6-9:30 pm

at BRIC BRIC (647 Fulton St, Brooklyn, NY 11217).

Chicko

will be accepting the Community Activist Award on behalf of RHI at the PBParty. Join RHI and

Chicko

to celebrate PB and all those who make it possible. Tickets are still available,
buy your ticket today!